It happens to a lot of eBay sellers that PayPal has placed a "hold" on an item payment from a buyer at some point during the transaction. Despite the fact that your transaction was a success, you discover that you are unable to access your funds. Is there a logical explanation for this? Here are going to discuss about how to Money On Hold PayPal?
Several months ago, according to an article in the New York Times, eBay changed its policy on holds in order to "enhance the quality of the auction experience." Despite the fact that it is not a flawless system, there are a few workarounds you can employ to keep your money out of the banking system. The following are some things you should be aware of when it comes to PayPal payment holds before you let your frustration take over.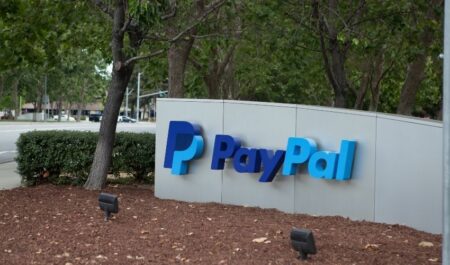 What You Should Know About Paying With Paypal?
On eBay, it is possible for even the most reliable vendors to have their money held, even if they have a long track record of excellent feedback and on-time delivery. A hold does not necessarily suggest that eBay is ready to suspend your account or that you are on some sort of "blacklist."
They also don't have an end date attached to them. An item's status changes (for example, when it's classified as shipped and a tracking number is issued, when the tracking number reports delivery, or when the buyer provides feedback) and, in most cases, a payment hold is lifted. Payment holds are normally only in effect for a maximum of 21 days.
Neither your buyer nor seller reputations will be tarnished as a result of this transaction. The fact that a payment was withheld has no impact on your buyer's experience. The only people who are aware of the hold are you and PayPal.
What caused this to occur, given that it is only a short-term problem? What precisely is PayPal getting up to these days?
The Following Are Some Of The Most Common Reasons For Holds.
It is possible that not all of the reasons for a hold are known, and it is likely that the decision was not made entirely by humans in the vast majority of situations. eBay and PayPal are essentially involved in risk management; they want to ensure that money are accessible in the event of a refund and they want to give the transaction enough time before the funds are made available.
A hold may be placed on a transaction for any of the following reasons:
1. It Is Classified As A High-Risk Item.
It is widely understood by the vast majority of eBay sellers that some categories are more susceptible to fraud and poor seller behavior than others. In a variety of businesses, fake items and counterfeits are popular, ranging from the newest consumer electronics and phones to tickets and gift certificates, among other things. A greater number of holds are placed on items or categories that have previously been problematic for eBay than on items or categories that have been mainly trouble-free.
2. You're Behaving In A Manner That Is Out Of Character.
On eBay, there is a great deal of information about your prior transactions as well as how much you make selling items. It is possible that PayPal will place a temporary hold on your account if you are selling in a new or dangerous category, for example. This is done in order to ensure that you are indeed the seller you claim to be. If you're concerned about identity theft, PayPal isn't an exception to the rule.
3. You're a Complete Beginner To Ebay.
If you have only sold a few items in the past and the listing is for a high-value item or in a high-risk product category, PayPal may have placed a hold on your account as a precaution until they have evidence that the transaction was completed properly and (to put it bluntly) they can tell that "you know what you're doing."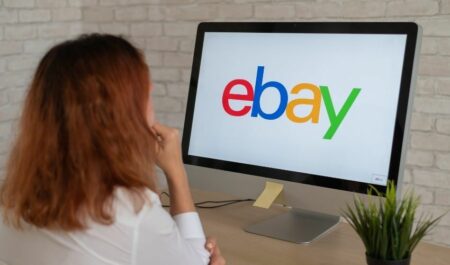 4. You've Made Some Adjustments To Your Spending.
PayPal holds are not always associated with your selling activities, but rather with your regular use of your PayPal account to make payments, whether online or through the use of a PayPal debit card, which can result in a hold. It is possible that spending money in a foreign nation or making large purchases will raise red flags. In the event of fraudulent activity, a hold may be able to protect you from further harm.
5. Your Recent History Has Been A Little Splotchy.
Even if you've done everything you can to avoid complications as a seller, it's possible that PayPal will place a hold on your transaction funds until it's clear that the transactions were completed successfully.
Even if you are aware of the reason for the hold, it may appear to be unrelated to anything you can think of. Sellers prefer not to have any holds placed on their property. These problems can be avoided by following a few straightforward principles.
What You Can Do To Reduce Your Risk Of Being Detained?
eBay prefers fast, well-documented shipping as opposed to slower shipping. It is in everyone's best interests to send items as quickly as possible, and both eBay and your buyers want you to register this information on My eBay and include a tracking number with each shipment. The fact that sellers are well-known on eBay means that the company does not want to hear from its customers too much. In the majority of cases, it is a symptom that something is wrong. The more your ability to interact with your customers, the more successful you will be.
Don't Overlook The Significance Of Receiving Feedback.
Keep a "thick skin" in mind when selling on eBay in order to maximize your profits. When it comes to motivating you to care about receiving negative feedback or seeing a fall in your detailed seller ratings, holds are one of eBay's most successful strategies.
Make sure your contact information is up to date, as it is critical to both eBay and PayPal.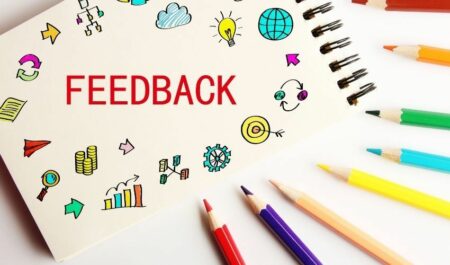 Sometimes It's Just A High-Risk Situation That Needs To Be Addressed.
In certain product categories and around certain types of products, fraud and customer dissatisfaction are major issues that must be addressed, regardless of how honest you are as a seller. If you're selling these types of products or categories, just be aware that eBay and PayPal will do whatever they can to protect their bottom lines (since they must pay out for buyer protection claims in many cases).
How To Manage A Hold?
After experiencing their first payment hold, many sellers immediately contact eBay or PayPal to express their dissatisfaction with the situation. The vast majority of the time, this strategy fails terribly. Regardless of how persuasive your arguments or explanations are, eBay and PayPal are infamous for being difficult to convince to change their minds. Although it is unlikely to occur, it is worthwhile to take a chance. Just make sure you have documentation proving that the hold was improperly placed.
It is best to consult an attorney for assistance if you are in a position where your business is at risk as a result of an extended or considerable hold. Do not contact the customer service departments of either eBay or PayPal for assistance in this scenario.
As a result, the short answer is that payment holds are an unavoidable element of doing business on eBay. In the event that this occurs on a frequent basis and has an impact on your ability to continue doing business on eBay, you may wish to look at eBay alternatives as an online seller.