Cold calling used to be the number one way to market and get in touch with potential clients. Sales agents would receive large lists of names and numbers, calling and hoping to make a connection. This predictive dialer is focusing on how it affects your small business? As you can probably imagine, this was not always the best way to strike up a conversation. They get hung up on a lot or just run into dead ends.
Though cold calling seems like an outdated tactic, the right strategy is effective. If a company uses phone calls as a large part of their outreach, a predictive dialer could be of use. We hardly go anywhere these days without our phones, holding them in our hands or by our side all day.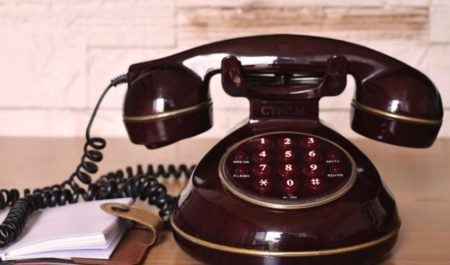 Companies that have something to offer to customers could be missing out on potential business by eliminating phone calls.
Though it is a wide area worth taking a look into, it doesn't come without challenges. Running into disconnected phone numbers, busy signals, and even no-answers can slow down productivity and take away from its effectiveness. This is where a predictive dialer can come in handy.
Using a Predictive Dialer in Your Business
A predictive dialer is a system capable of dialing numbers automatically. It includes automatic dialing software that screens for things that slow calls down.
The auto dialer software analyzes call metrics to accurately predict which numbers from a list are most likely to answer.
Also, unlike its human alternative, these machines can dial multiple numbers at one time. Sounds kind of strange, right? More than likely, if you've ever been around a phone, you've received a call automated by predictive dialer services.
Not all businesses bank on phone calls but, those that do could benefit from the addition of a predictive dialer.
Initially, these systems worked best for debt collections, working swiftly to call thousands of customers in a day in an attempt to collect.
It took away the hassle of getting caught up by busy signals or voicemails, giving calling agents more possibility for talk time.
The types of businesses that benefit the most from a predictive dialer are:
Telemarketers
Market researchers
Debt collectors
Customer service
Survey takers
Campaigners
Other companies can benefit too. The key to consider is how many phone calls businesses are making a day.
If it is a high volume, then this is a helpful tool. If calling is only a very small part of business practices, then it might not be worth the expense.
Predictive Dialer Features For your Business
Before introducing the best predictive dialers, let's take on how to choose the best one for your business. To choose the perfect dialer for you, consider three things:
1. Size of Organization
Price of predictive dialers increases as volume increases. If you're running a small or medium-sized business that doesn't make many phone calls, purchasing a bulky package isn't worth it.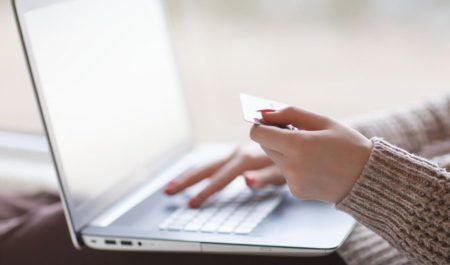 Predictive dialers are best for large companies that seek to increase their talking time to potential clients.
2. Extra Features Needed
It's also good to consider features wanted or needed. Customer relationship management (CRM) is a great technology but, it may be overwhelming and too technological for small businesses to handle.
A feature that provides email, SMS, and fax options can benefit lots of businesses and is a common addition to many top dialers.
3. What you Want out of A Call
Call quality is a big deal for certain types of phone calls. An auto dialer will make phone calls only when agents are available to give the client their full attention.
Predictive dialers may have a robotic system for the beginning of the call and then connect to a live agent. Not something you want if you're making calls to high-end clients.
Best Predictive Dialers
The need for businesses to make phone calls is still around. Using predictive dialer systems, companies can benefit from making connections to increase business.
If a company relies heavily on phone calls, any one of these top 5 predictive dialer systems will do.
1. Adversus Dialer
This is a pretty advanced dialer that works along with CRM software. It not only makes calls but, works to create workflows.
These workflows work great for things like schedule future calls or manage leads. As customers make their way from prospect to client, call tracking, and call time records for more efficiency.
2. ICTBroadcast Software
This is a cloud-based technology that comes loaded with solutions. Apart from phone calls, this technology helps in the delivery of SMS, voicemails, and emails for better delivery.
Everything from start to finished is recorded into a system that helps agents better manage campaigns.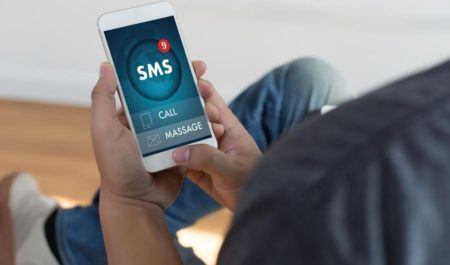 Things like call lists and processing of information work together to increase the success of client conversion.
3. uContact
This is a great technology for large-scale businesses that have a large volume of calls to make. Besides connecting agents with clients more proficiently, there are amazing extra features.
These features include call recording and management, and even social-media integrations. Embedded with game-like technology, the software tracks employee performance to encourage some friendly competition by keeping score.
4. PureConnect
Agents can manage interactions with clients through SMS, email, and even social media. It has integrated technologies that will record both voice and call, collecting analytics for later analysis.
Options to connect on-site or to the cloud come with this system, creating an all-around well-oiled calling machine.
5. Innitel
This is a predictive dialer with a lot of adaptability. It is suitable for businesses of all sizes, depending on what companies need.
CRM and lead generations come included in the software, working with agents to up productivity.
Lists and contacts load into the system with ease to better predict numbers that have the highest likelihood of answering.
All of our top 5 come with a cost. The cost depends on the extra features included and the amount of calls businesses make per day.
Instead of paying all upfront, try out a free trial predictive dialer, to test the waters.
Predictive Dialer Software
If call volume is low, a free predictive dialer is a great option. They will not cover high volumes of calls or track activities like CRM but, they will get the job done.
Free versions will work as a traditional predictive dialer, only scanning for lines that have the highest possibility for connectivity.
This could be a great option for both smaller volume call centers or, as a way to try out the technology before buying. A few free options to consider are:
Bitrix24
VICIdial
FrontSpin
CallHub
While these might be free, they will surprise you. Most come with a few features that you find in our top 5. Not all auto-dialing software is equal.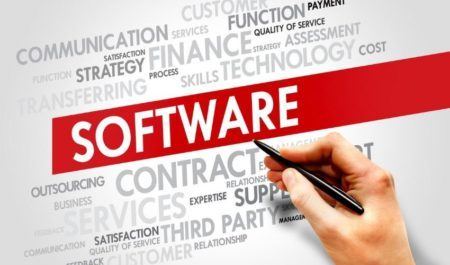 A look into how an increase in phone activity can benefit your business will help you decide.
Final Thoughts
Whether or not your business could benefit from the help of a predictive dialer depends on a few factors. It is best to take a look at daily operations, thinking if large volumes of calls are part of daily operations. If so, take a deeper look into our list of top 5.
You'll notice how productivity increases and powerful technology like CRM increases both efficiency and sales.
If your company relies heavily on calls, a predictive dialer is a powerful tool that can increase productivity.
Skip the busy lines, voicemails, and hang-ups, getting ahold of future clients more frequently than ever before.