Once you're settled in your career, it's time to start thinking about your money. It could go toward future investments like houses or cars, put in savings for retirement, or even used to start a business you've always dreamed of. Whatever it is you want to spend your money on, you need a reliable bank. What do you know about Grand Savings Bank?
But, Banks not only keep your money safe but, can offer solutions that will grow your investments. Things like interest and financing are competitive among banks, something that customers can use to shop around and find the best deal. One competitive bank out there is Grand Savings Bank.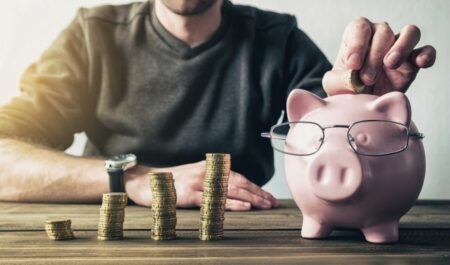 They've been in the business of banking since 1981. Breaking ground in Grove, Oklahoma, they soon branched out but would retain the same small-town feel. Today, they offer several options when it comes to banking.
They have a high ranking around the web, scoring 4.5 out of 5 on average. Things like IRAs, mortgages, CDs come with competitive rates, something that puts them on the radar for anyone with money to invest.
We will shine the light on the bank, digging deeper into important features. We will look into:
Rates
Fees
Customer service
Stability
All of these are crucial when choosing a bank, and let's see how Grand Savings Bank stands up.
A Look at the Rates
Before opening an account or borrowing money, you should consider the rates. Rates tell how much you will pay or collect in interest depending on the type of account you're opening. In terms of Grand Savings Bank, their rates for savings fall below average.
They offer a 0.4% rate on savings, a large dip below the national average. Things get better with long term investments. CDs earn a rate of 2.22% and a top money market comes with an APY of 0.50%.
According to the national average, the U.S had a 0.09% savings rate and a money market rate of 0.16%. These averages are a basis for most banks. Many banks will try to be competitive without sacrificing too much profit.
The average helps to drive healthy competition, keeping rates and fees from skyrocketing. When choosing a bank, you want to stay close to the national average or, get a higher rate for things like investments and lower fees.
Still, when compared to other banks out there, Grand Savings Bank falls below average for rates. A look at rates for specific accounts are below:
Savings – 0.4% APY
Checking – 0.15% APY
Certificate of Deposit

12 month: 2.22% APY
24 month: 2.63% APY
36 month: 2.78% APY
48 month: 2.88% APY

Money Market: 0.3% to 0.5% APY
 Grand Savings Bank Fees
Another part of shopping around for banks is checking fees. Some come with huge fees tacked on, some of which can drain your accounts. Luckily, for the savings bank, fees are minimal.
In fact, compared to the national average, they rank very high. There are no monthly fees to open or maintain an account. Additionally, fees tacked onto overdrafts are at $30.00, a huge dip from other U.S banks.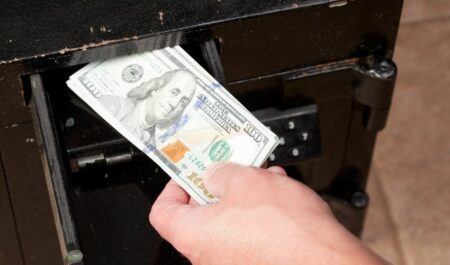 The one thing savings bank does charge for is the use of ATMs of alternate banks. This is a typical fee with many banks, with only very few allowing customers to take cash from any dispenser.
Compared to the national average, fees are low. The majority of banks tack on fees monthly for holding an account. These fees can add up annually, with some passing $1000 per year.
Not to mention the handling of overdraft fees, most of which appear with each purchase without funds.
Last year, the average American saw upwards of $600 per year related to overdraft fees. Instead of dealing with tons of tacked on unnecessary fees, it's best to go with a bank that keeps them at a minimum.
Customer Care
Traditionally, Grand Savings Bank started off as a local home town bank. They had one branch that served a small community committed to friendly service.
Now, there are about 12 branches total that stretch throughout Oklahoma. Arkansas also has a few branches, as the bank begins to expand across southern U.S borders.
They offer online access both via online banking and the downloadable app. From both the app and site, things like transfers, opening accounts, and money monitoring are simple.
Customer care on all platforms is highly rated though it lacks versatility. Customers can get ahold of the bank by calling a toll-free number, sending an email, or visiting a branch. Other banks have options for live chat, something where Grand Savings Bank falls short.
Stability
When dealing with money, you want to make sure you're leaving it in good hands. Banks are generally a safe place but, you want to check their stability and financial health. In the case of Grand Savings Bank, it is financially stable, ranking as a medium-sized bank.
Assets total $425 million and deposits total $380 million. When applying the Texas Ration, an assessment for risk, the bank scores low at just 5.33%. The low ration means that there is little to no risk when dealing with this bank, making it a great option for future investments.
Pros and Cons
Comparatively, Grand Savings Bank has a lot to offer. There are plenty of banks out there, which is why it is best to shop around. Considering the rates and fees is perhaps the most important, making sure you're getting the most out of your money.
Overall, Grand Savings Bank is a competitive option for a few reasons. To get a better idea, let's take a look at the pros and cons of banking with the savings bank.
Pros
Low fees
High rates
Mobile app and online presence
Top-tier customer care
Lots of banking options
Cons
Lower savings rate
Few options to contact
In-store branches in Oklahoma and Arkansas only
Should you Bank with Grand Savings Bank?
When choosing a bank, you shouldn't just jump to the first one you see. It's good to take a dig into the rates, fees, and overall quality before trusting them with your financial needs.
When it comes to Grand Savings Banks, the pros outweigh the cons, especially in terms of fees and financial stability.
Stability is the most important feature, letting you know your money is safe. You can find banks out there with better rates but, they will come with much higher fees.
On the contrary, you can find banks with really low fees that won't earn you much over time. The way to choose is to weigh your options based on the type of financial activities you need.
Overall, financial stability and low Texas Ratio speak loudly. Plus, the app is highly rated by users, providing a convenient way to do banking.
No bank is perfect but, Grand Savings Banks is a good option for a no-fuss bank. It is easy enough for first-time bankers and advanced enough to support large investments including IRAs and CDs.
They have a large variety of financial options to choose from. Talking over these options with a financial advisor beforehand comes next, keeping you on the right track.
Once you choose your option, sit back, and manage your money, watching as it helps you reach your financial goals.