Do you know of Doing Business with Benetrends? But, Simply, starting a business is hard. It takes hours of organizing and filling out paperwork. Apart from that, it takes money. Unfortunately, money doesn't grow on trees, and it has to come from somewhere. While some have the means to take out a loan, others don't. Denial of a loan could be due to a bad credit score or lack of provable income.
So, where can this money come from? Does a loan pose a risk for a potential new business owner?
Not having money at the beginning is the reason why lots of businesses fail. It is also the reason why some ideas never take off, remaining on the drawing board.
Though it is easier said than done, nothing, not even money should keep business dreams from coming true.
But where is that money going to come from?
This is the exact thought of Benetrends, a financial guide for prospective business owners.
They provide start-ups with all they need, including options for funding. This creates a clear path to success.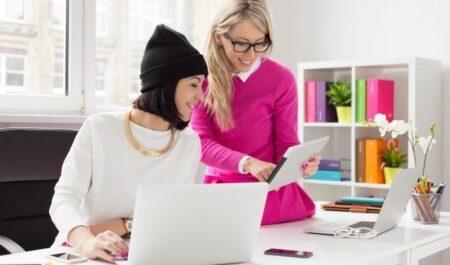 All of these things are easy on the ears but, do they deliver? Before answering that question, let's first shed some light on the company.
Funding Your Future with Benetrends Financial
Benetrends came to life with one goal, to help people start businesses. They know that starting a business takes time and money.
Instead of presenting options that send startups into debt, they present real-life solutions.
They start by providing a financial backbone, one that small businesses can lean on for support. They don't just stop there, helping with all things that come up with a new business.
They offer funding solutions for things like small business start-ups. The gathering comes from 401ks, free of additional taxes, and hefty withdrawal fees.
Before beginning the process, future small business owners can weigh their options.
A Benetrends advisor and team will then step in. From financing and beyond, the team is there to oversee success.
It is a company goal to see that businesses reach success and keep ongoing.
Benetrends financial is not a new company. They have been in the business of funding dreams for more than 35 years.
The founder, Leonard Fischer, was the creator of penalty-free 401k business financing.
As the years went on and the experience flourished, Benetrends would gain the trust of both customers and institutions.
Their ranking and support from the Better Business Bureau (BBB) classify them as a trustworthy company.
Start your Business with a 401k Strategy
When you have a business plan in mind your passionate about, you need money. Deciding where you're going to get that money can pose a problem.
What about your credit or assets?
What happens if you have nothing to add as collateral?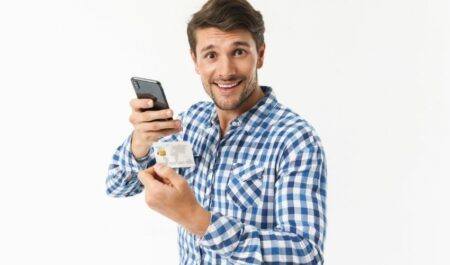 These are things that banks consider before dishing out the dough. Another thing about banks is their hefty interest rate.
Banks are in the business of making money and often make their income a priority.
Benetrends offers a way to find funding without the banks, using rollover for business startups (ROBS).
Now commonly referred to as the Rainmaker Plan, ROBS taps into funds collected into your retirement or IRA. Benetrends allows access to these funds without the need to pay withdrawal fees or taxes up front.
From there, you will have a knowledgeable team by your side as you make your way through the process.
What happens next is the establishment of your business or corporation. Then, you'll create a new retirement plan alongside the Benetrends team.
After you've got a corporation set up and a retirement plan established, you're ready to invest.
The investment starts in your own business, as it will now be a C corporation eligible for the purchase of stock.
The rollover business startup plan is one of a kind, and perhaps the most popular plan Benetrends has to offer.
Still, should you trust it?
Is it the best one for your business venture? To help you answer those questions, let's look at some pros and cons of Benetrends services.
Pros
Quick processing
Free from taxes
Penalty-free
Zero-interest
Lots of lending options to choose from
Support, even after funding is said and done
Cons
The setup fee is costly
Maintenance fee is high and charged monthly
The pros far outweigh the cons. For their time in business for over 35 years, they have more positive views than negative.
They also don't appear to have any complaints or unresolved issues, holding a clean slate on the web.
Their services are helpful though they are not for everyone. If the business idea and terms don't match up, other options will need to be considered.
What's the Word About Benetrends?
Skimming through some Benetrends reviews from actual customers comes with insight.
Overall, feedback is positive and customers are quite satisfied. One area that gets a lot of praise is the application process. Before pouring over paperwork, there is a tool for prequalification.
From here, loan options will appear including their terms and interest rates (if any). Many reviewers love the low cost of rates and fees, with the ROBS setup at only $4999 and the maintenance fee $139 monthly.
The monthly fee is pennies compared to a bank loan, coming without tacked on interest.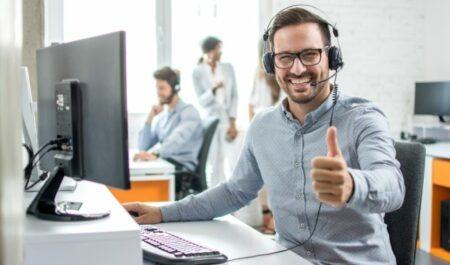 Customer service also has an overall thumbs up from across the web. Options include a toll-free number, email, and various social media accounts.
The areas where Benetrends tends to take a hit are the fees. Customers claim that the setup and maintenance costs are high.
Some also revealed that there were additional fees that were not initially introduced.
The 401k startup, or ROBS, is the most popular plan and is said to be the most affordable option offered. On every other point, they score high on the list of financial solutions.
Their overall rating and ranking as a company after 35 years speaks loudly. When businesses are starting up, Benetrends provides a trustworthy option.
They walk the process through step by step and stay at the side of owners through each milestone.
Final Verdict
Starting a business is scary. It is difficult to map out the proper plan and find funding. Benetrends attempts to put an end to those fears, offering financial solutions. Compared to other methods of financing, Benetrends is a competitive option.
They take care of everything from funding and beyond, setting up small businesses for success.
While the initial investment may seem high, it is more economical than its competitors. For this reason, they continue to gain the trust of both customers and collaborators.
Using retirement, potential business owners need to use caution. It is essentially an entire life's savings on the line. It is something that you cannot trust anyone with, something that needs lots of care.
Dealing with amounts worth thousands of dollars is delicate, something that cannot be dealt with lightly.
Trusting business funding to Benetrends, new business owners feel reassurance by 35 years in the business.
They can also rest at ease knowing that their accreditation and rating from the BBB is solid.
They have helped thousands of business dreams come true, providing real and affordable solutions.