The capacity to steer groups of individuals toward accomplishing the goals of an organization is the hallmark of effective organizational leadership.
It incorporates all of the following abilities:
Acquiring an understanding of the mission of an organization and how it relates to one's own skills.
developing a long-term strategy that is consistent with that objective.
Putting goals into action and ensuring that teams are held accountable for achieving those goals within the allotted amount of time and in a manner that is consistent with the strategic plan.
anticipating the existence of potential obstacles on the path that lies ahead.
Developing original solutions so as to conquer those obstacles.
Effectively adjusting one's strategy in response to shifting conditions.
Keeping one's composure in the face of unpredictability.
Effectively conveying ideas and information.
Motivating individuals to provide their best effort and contribute toward achieving a common goal within a group.
addressing the concerns raised by internal stakeholders as well as those raised by the community as a whole.
Performing all of the aforementioned actions while keeping an eye on inclusiveness, honesty, and authenticity.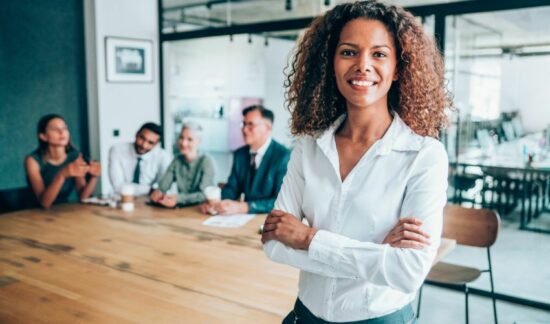 All of the aforementioned abilities are contingent upon the expert knowledge, acquired managerial know-how, growth mentality, and developed emotional intelligence of the leader. Within the context of advancing the organization's distinct objective, they make it possible for the leader to be aware of oneself, their impact on others, and the motivation of others.
Organizational Leadership Vs The Traditional Management Style.
A wider range of responsibilities falls under the purview of organizational leadership compared to that of traditional management. Organizational leadership communicates the purpose and vision, sets the strategic plan, and motivates individuals to put forth their abilities to meet the goals aligned with the strategic plan and, ultimately, the leader's vision.
Only a portion of that entire objective can be achieved by the use of traditional management. Traditionally, the duty of the manager has been to express the leadership's direction, set expectations, delegate work, problem solve, and ensure that the group in question accomplishes the goals that have been given to it.
Why Is Organizational Leadership So Crucial For Organizations?
In recent years, traditional management has taken a back seat to a more modern approach known as "maintaining the status quo." Because of the breakneck pace at which innovation and disruption are occurring, it is no longer sufficient for management to continue doing things the way they have always been done. Leadership is required at every level of an organization in order to think about how current procedures might be altered or enhanced in order to better accommodate upcoming demands.
The following are reasons why effective organizational leadership is important:
1. Encourages The Members Of The Team. 
The members of the team react appropriately to the actions of the leader. They will be inspired to adopt a development mentality not only for themselves but also for their teams, and they will think about the ways in which they can individually contribute to the progress being made by the business as a whole.
2. Enables One To Adopt A Frame Of Mind That Is Problem-Solving And Decision-Making Focused.
Ideas of the highest caliber are more likely to be generated in settings that are psychologically secure and in which individuals do not fear speaking their minds. Exponential growth is a possibility whenever a leader gives the people who have been employed into their roles the responsibility of coming up with ideas and making decisions.
3. Encourages Communication, Ethical Behavior, Inclusiveness, And Respect For Others. 
The emotionally intelligent and highly developed leader of a company conveys in every possible manner that the contributions of each and every employee are recognized, as the progression of the organization as a whole depends on the success of each and every role. The leader is someone who upholds the organization's core values and serves as an example of how communication, ethics, inclusiveness, and respect should be conducted.
4. Ensures That Leaders Of Organizations May Keep Their Focus On The Goals Of The Organization.
When workers are given the authority to perform their assigned tasks and come up with creative solutions, the leader of the organization is free to concentrate on the bigger picture, which is advancing the mission while keeping an eye out for the problems that lie ahead.
Is A Degree In Organizational Leadership Something You Can Pursue?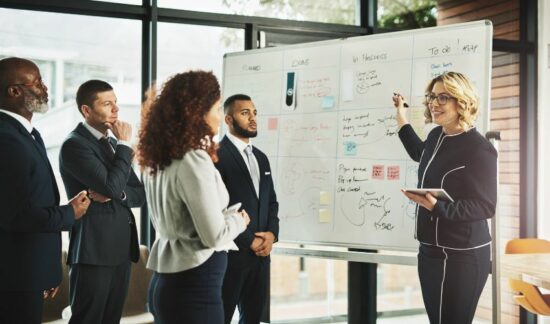 There are many different levels of education available in the field of organizational leadership, ranging from a bachelor's degree to a PhD degree. The following are some examples:
Bachelor of Arts degree in Organizational Leadership.
Bachelor of Science in Business Leadership.
Obtaining a Master of Science degree in Organizational Leadership and Learning.
Master of Executive Leadership for Senior Executives.
A Doctorate in Educational Leadership, Specializing in Organizational Change.
Organizational Leadership Doctor of Philosophy.
On the other hand, there are a plethora of different degrees that can serve a role in organizational leadership just as effectively. Some examples of these degrees are:
Bachelor of Science in Business Administration.
Master of Business Administration Degree (MBA).
Master of Public Administration Degree (MPA).
Master of Public Health (MPH).
Juris Doctorate (Laws Degree) (JD).
Doctor of Philosophy degree in Management and Organization.
Have You Considered Getting A Degree In Organizational Leadership?
A Chief Financial Officer (CFO) in a large company will almost certainly have earned an MBA from an esteemed institution, in addition to having a demonstrated history of working in the financial industry and rising through the ranks of senior positions. 
To ensure that they have the necessary knowledge of the numerous employment regulations, a Vice President of Human Resources will most likely hold a Juris Doctor degree.
Nevertheless, there are a great deal of less significant organizations and tiers within the firm that do not call for the same degrees. 
For instance, a Master of Science in Human Resources might be adequate for a leadership post in an organization's middle tier or for a higher function in a more specialized company with fewer employees. 
As they advance into leadership roles, many experienced professionals choose to enroll in an executive program, certificate course, or part-time degree program in order to fill in any gaps in their education.
There is an infinite number of possibilities. The appropriate level of education for you is going to be determined by both your previous work experience and the profession you wish to pursue. When deciding which method of leadership development to pursue, consider the following:
What kind of membership level are you looking for in an organization?
At which level do you want to take the lead? (manager, director, division head, vice president, president, other).
The educational requirements for the kind of organization and function that you would like to join.
Using this information, you should be able to figure out what kind of schooling you will require in order to eventually head a company with the necessary knowledge as well as collected managerial and leadership abilities.
Where Exactly Can You Get A Job As An Organizational Leader?
In every industry, including corporate firms, technology, medical care, educational institutions, governments, and non-profit organizations, there is a demand for organizational leaders. Jobs in organizational leadership are available at many different tiers and levels within an organization. On the other hand, it is quite unlikely that the title will be "organizational leader."
Employees with "high potential" (HiPos) are traditionally the first to be considered for future leadership roles within an organization. Following this, HiPos are promoted into managerial and director-level positions within the firm. Job titles such as Dean, Provost, General Counsel, Chief Financial Officer (CFO), Chief Information Officer (CIO), Chief Operating Officer (COO), Vice President, and President are examples of higher-level organizational leadership positions. Considerations for leadership roles within an organization that provide room for advancement include the following:
Manager of the Human Resources.
Manager of the organization
Director of Training and Professional Development
Project Manager.
Sales Representative.
Some companies have begun to come to the realization that the method as well as the entire concept of finding a few select "HiPos" can be too limited and too focused on the past rather than on the future. At every level, organizations have a need for more and more diverse forms of leadership. You shouldn't let the fact that you weren't chosen for a high-potential group discourage you from learning the skills necessary for organizational leadership just because you weren't picked for that group.
How Can You Build Yourself To Become A More Effective Leaders In An Organization?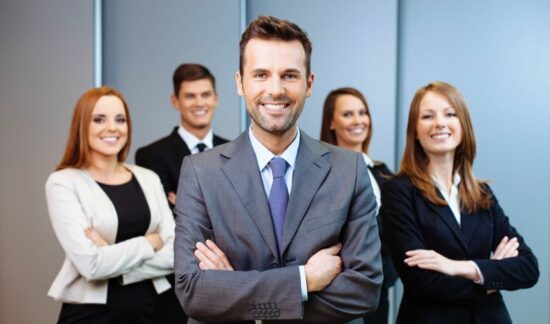 There are some abilities that are simply innate, but excellent leaders are aware that there is always potential for growth in terms of their learning and development. Take, for instance:
Increase your level of competence through participating in formal education, possibilities for internal training, and mentoring programs.
Establish a name for yourself as someone who steps up to lead teams and demonstrates an aptitude for leadership.
Create a name for yourself as someone who is good at listening and who builds strong teams via collaboration by bringing out the best in others.
Make it apparent that you want to take the lead. It's possible that an opportunity won't present itself straight immediately, but it's crucial to keep succession planning dialogues at the forefront of your mind.
Establish productive working relationships throughout the entirety of the organization. It would be helpful if you could share information and resources.
Make it a point to do informational interviews with people who are already occupying the leadership roles that you want to occupy in the future. Ask them what they wished they had known when they were in your position and what advice they would provide to you.
Build relationships with sponsors who can connect you to those who will be essential to your future leadership development as well as mentors who can guide you based on their experience and expertise in the field. Mentors can provide guidance to you.
Participate as a volunteer and become a member of an organization that brings individuals together from different parts of the same organization or from different organizations. Give your approval to serving on the board and taking on a position of leadership.
Take advantage of possibilities for professional growth, such as earning a degree from an institution of higher education that specializes in leadership training and prepares you to assume a position of leadership within an organization.
Conclusions And Reflections On Organizational Leadership
On your path toward a leadership position in an organization, you will find a large number of other tactical materials that may be of assistance to you. 
For example, the United States Bureau of Labor Statistics (BLS) maintains a database of occupations, the demand for those occupations, and the salaries that are associated with those occupations. 
Additionally, O*NET Online maintains a database that details the skill requirements for various occupations, such as the following: 
You are free to delve deeper into the positions that pique your interest on the more intuitive and aesthetically beautiful platform that is RoadTrip Nation. 
Or, if you aren't sure which industrial segment would be the best fit for you, you can take the Holland Code Career Test, which is a helpful tool for research and introspection.
You will not only have a better chance of landing a leadership position in a company if you engage in ongoing professional development, but you will also be able to continuously improve both your performance and your impact.
FAQs.
What is Organizational Leadership?
A method of management known as organizational leadership is one in which executives of an organization determine the long-term objectives of the company and map out a path to achieve those objectives. Any company that want to advance must first ensure that they have solid organizational leadership in place. Not only do the finest leaders of organizations have clear visions for the future, but they also think strategically and logically. They are compassionate as well as good with others. In order to successfully navigate the obstacles that modern firms must navigate, today's executives need to possess both hard and soft talents. The necessity of recruiting capable executives is becoming increasingly obvious to an increasing number of companies. As a result of this, individuals who are getting ready to play an influential role in the modern workforce have taken a greater interest in studying about organizational leadership and in receiving a degree in leadership. Importantly, organizational leadership involves more than just being strategic and sympathetic, which are the characteristics that are typically associated with an effective manager. Direction, coordination, and motivation are also essential components of effective organizational leadership.
What Does Good Organizational Leadership Look Like?
When it comes to leading large-scale commercial efforts with an emphasis on integrity and ethics, successful organizational leaders combine their knowledge of business with the people skills they possess. A strong conviction that one is acting in the best interest of both the organization and its employees is necessary for effective organizational leadership. Leaders in an organization have a responsibility to advocate for diversity, equity, and inclusion. They care about their people and provide the necessary direction by establishing performance standards that are both explicit and measurable, and then effectively conveying those requirements.
What is the importance of organizational leadership?
An organizational leadership is essential in determining the identity and objectives of the corporation. It outlines the company's goals for the future and the steps it intends to take to make those goals a reality.
What is good organizational leadership?
Leaders in an organization should strive to act in a way that is beneficial not only to the individual but also to the organization as a whole. They put their knowledge to use by working toward the goal of empowering employees at all levels. Personality, relationships, work ethic, business acumen, and a mindset of leadership are the five components that, when combined, will assist assure the success of the firm and its employees.