Almost every organization has a leader. Are the leaders all the same? Well, in this piece of article, we take a look at organizational leadership. By the end of the article, you will know a lot about this subject. 
Indeed, organizational leadership is important to your organization. The skills, activities and other things that organizational leadership has are really worth it for an organization. The following paragraphs explain more about the importance of leadership, including skills and the degree. 
What Is Organizational Leadership?
Almost every organization has a leader. And a leader is the driver of an organization or a company. Everything that the leadership do should at least improve the organization. However, the leader of a company does not work alone. But he or she guides others towards achieving the company's goals.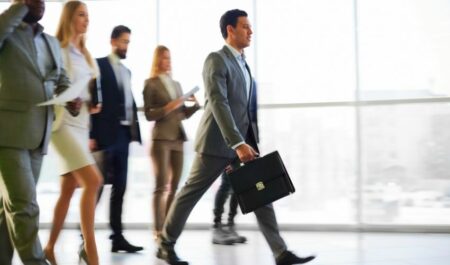 Organizational leadership is having a leader who works with a group of people to achieve the organization's goals. Most importantly is that the leader does not work alone but with other people in an organization. As such, teamwork with mutual understanding and that has the support of leadership can achieve the organization's goals and targets. Hence, the importance of leadership.
Is the leadership fully equipped to lead other people towards achieving the company's set goals? The leadership should be in a good space with great qualifications that can be handy in terms of performing the duties of a leader. 
You can learn leadership skills from school and can also from real-time issues. Some leaders have organizational leadership degrees, while others hold organizational leadership certificates. Thus having leadership skills through education.  Leadership skills through experience are also good. And the leader should know how to apply those skills. 
Some organizational leadership skills include;
Good Communication skills
A good leader communicates effectively. Remember, a leader is in a management position, therefore every communication from leadership should be clear.
Inspirational
A leader should inspire other people in an organization. And that can make people work towards achieving the company's goals with mutual understanding. 
Innovative
A leader should come up with innovative solutions for the organization. More so, leadership should be able to identify future innovations that can contribute to the growth of an organization. 
Problem Solving
Running an organization cannot always be smooth. A leader should be innovative especially in times of hardships. And leadership should be innovative to rescue the organization from bad situations.
Team Building
As a leader, you should be good at creating teams that know how to achieve the organization's goals. That includes having a team with good relations so that they can work with mutual understanding towards achieving the company's targets. 
Business Oriented
The leader of a company or organization should know the organization's business environment as well as its operations. That will help the leader in improving the organization's structure and business as a whole.
Strategic Thinking
Leadership should think strategically and also plan for the organization strategically. You should have future plans for the organization as well and be in a good position to think on your feet when you are in a problematic situation. 
Responsible
A good leader should be responsible for whatever he/she does. The leader should acknowledge his or her mistakes and find a way of fixing them. 
The leader should know the company's vision, ethics, mission, targets, etc. This will help the leadership in running the organization. 
Online Leadership Training
Most leaders are always busy with the organization's business. They end forgetting about upgrading themselves in terms of education. Empowering yourself with education is priceless. And being a leader does not exempt you from adding degrees and certificates.
You might be too busy to attend physical classes but you should find a way of educating yourself. Interestingly, online learning makes it easier for those with busy schedules.
With online learning, you can learn anytime when you are free or ready. And there are online leadership courses from various institutions. You can choose the course of your choice that is relevant to you. 
From those courses, you can acquire new skills and also advance yourself. You will be definitely a skilled and useful leader with good value in the industry of your choice. 
What Can You Do With An Organizational Leadership Degree
If you decide to go big and have an organizational leadership degree, you should also know how to use it. You should not acquire the degree for the fun, but it should be useful in your life. And the popular question is; what can you do with an organizational leadership degree? 
With this degree, you will be mostly in leadership positions. However, it's not always the case. You might be in a different position, but you should apply the skills properly. Below are some of the jobs that people with organizational leadership degrees or certificates can do;
Organization executive
Leadership coaching
Business consultant
Project manager
Marketing manager
The list is exhaustive. Most industries can hire a person with an organizational leadership degree. These industries include; Finance & insurance, Manufacturing & distribution, Retailers, Business consulting, Health, lT, and more.
Are There Links Between Organizational Management And Leadership
There is a relationship between organizational management and leadership. However, the two are different. Management controls/organizes people and resources in an organization while leadership influences people to achieve the company's goals. 
What Are Main Organizational Leadership Activities?
There are various organizational leadership activities that you can do. Leadership activities involve doing developmental activities without realizing that you are doing important activities.  Below are some of them;
Sports
Volunteering
Social groups
Teamwork
Passion projects
Organizational Leadership And Decision Making
You now know what organizational leadership is and how important it is in an organization. But you might be asking yourself how it is related to decision-making. 
What is decision-making? Decision-making is a process of choosing choices that you approve of. In a business or organization setup, decision-making involves choosing relevant information that is ideal for making the goals and visions of an organization a success.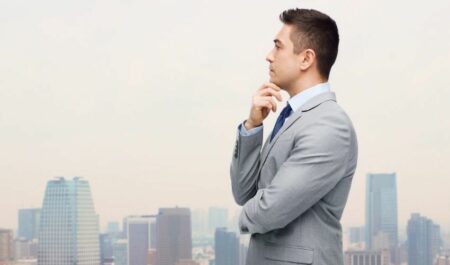 Who makes a decision in an organization? In an organization, the top guys are the ones who are responsible in making decisions. The big guys include organizational management and leadership. Many decisions come from management but the leadership holds more power in approving decisions. 
Decisions made by a leader and management have to achieve the organization's goals and objectives. Most activities and operations in a business are decided by management with the approval of the leadership. Note that the leadership can make decisions as well. 
What makes the management make more decisions is because they are hands on to the organization's business and activities more than the leadership. Note that in some cases management is part of leadership. 
How Does it impact Organizational Leadership Skills That increase innovation?
Leadership skills play a pivotal role in an organization. As such, whatever innovation that takes place in an organization highly depends on leadership. Remember, leadership has more power in running the organization. In addition to that, leadership has to inspire subordinates in an organization.
According to Sharat, a leader who is innovative uses leadership skills to influence employees so that they can also be creative in solving company or organization problems. In other words, innovative leadership is responsible for producing innovative and creative teamwork. That kind of leadership innovativeness improves the business and the workforce. A business with great skills is likely to be successful. However, the question is which leadership skills increase innovation. Let's find more about them. 
Active
You might have excellent ideas that can make the organization flourish in greater ways. However, there must be action to make those ideas have a positive impact on an organization. Make sure that you communicate your mature ideas to the team or employees so that they can start implementing them. 
Idea generation
A leader should be a think tank that generates useful ideas. However, idea generation should not be concentrated. Employees and other subordinates should be given an opportunity to contribute to generating ideas that can grow a business. A good leader should be in a good position to empower employees and also give them an opportunity to generate ideas that have a great impact on an organization. 
Thinking Strategically
Coming up with a strategic perspective as a leader is important. It makes you come with ideas that can grow the business when implemented. 
Managing Risk
As you run a business, you might face problematic situations that might threaten the organization's stability. As a leader, you should be able to manage risk properly. And failure to manage risk might cause more problems in the organization.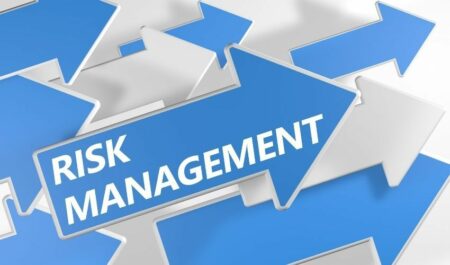 There are a lot of skills that the leader should possess. Note that these mentioned above are just a few of them. 
Final Word
Organizational leadership is important to every business or organization. Almost every organization has leadership. As discussed above, leadership makes the final decision for the organization. Good organizational leadership should be able to inspire and influence the workers to make the organization's goals a success.
To be such good organizational leadership, you should have certain skills. Additionally, you can also take a degree in the organizational leadership field. That can help you in refreshing your skills and being professional.